Page 4 of 5
..:: DOOM 3 ::..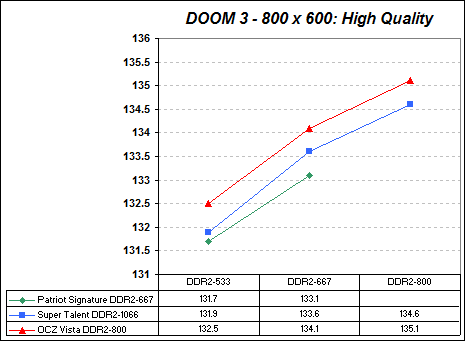 In terms of real world performance, DOOM 3 is an excellent option to tax any system. There were some slightly improved benchmark results here, however we again see very little overall performance difference between the 1GB Super Talent and Patriot kits versus the 2GB OCZ Vista Upgrade. The real performance difference here was found in things like overall application smoothness.
..:: Company of Heroes ::..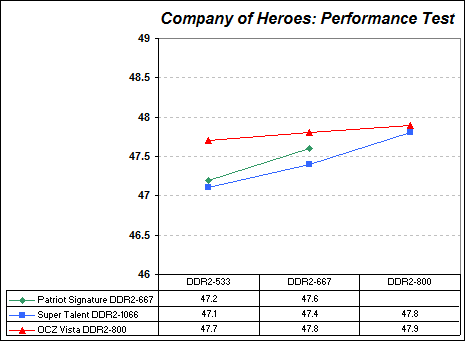 One of the more popular games of recent memory, and easily one of the most graphically and computationally intensive, Company of Heroes offers an incredibly stressful environment for benchmarking purposes. The settings at which all of these benchmarks are generally "High" with "Medium" for things like tree detail. This is also at the default setting of 1024 x 768 for the 6800GT used for testing purposes. As can be seen, the 2GB Vista Upgrade kit manages to post the highest FPS readings, although they don't eclipse the competition by much in part due to graphics limitations. As with DOOM 3, the largest performance boost here was overall application and gaming smoothness.